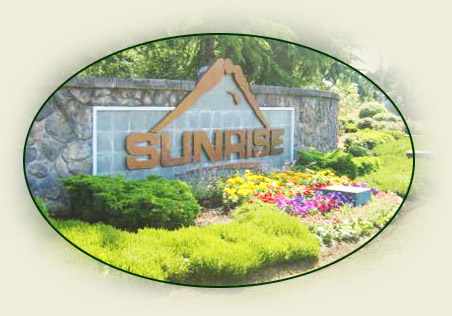 Consisting of 1,467 acres, Sunrise is orientated around acres of sensitive, existing wetlands and open space buffers. The remainder of the site will be a wide range of residential single family homes, apartments, condominiums, and townhouses, which will all be connected by greenbelts, open spaces and bicycle paths.

The Sunrise community is unique to the Puyallup area offering a master planned community where people live, work and play. Sunrise will provide a balanced mix of residential, commercial and natural land use.

While including a vehicle for predictable growth, this community also provides homes, jobs and recreational facilities creating a sense of "community" for thousands of people.

Nestled between the southern shores of Puget Sound and Mount Rainier, Sunrise is located in Pierce County. Pierce County's economic outlook is strong with business and residential growth expanding into the area. Sunrise residents will work at employment centers in Pierce and nearby King County.